Open Sundays 10.00 - 16.00
Premium Quality Nordman Fir Christmas Trees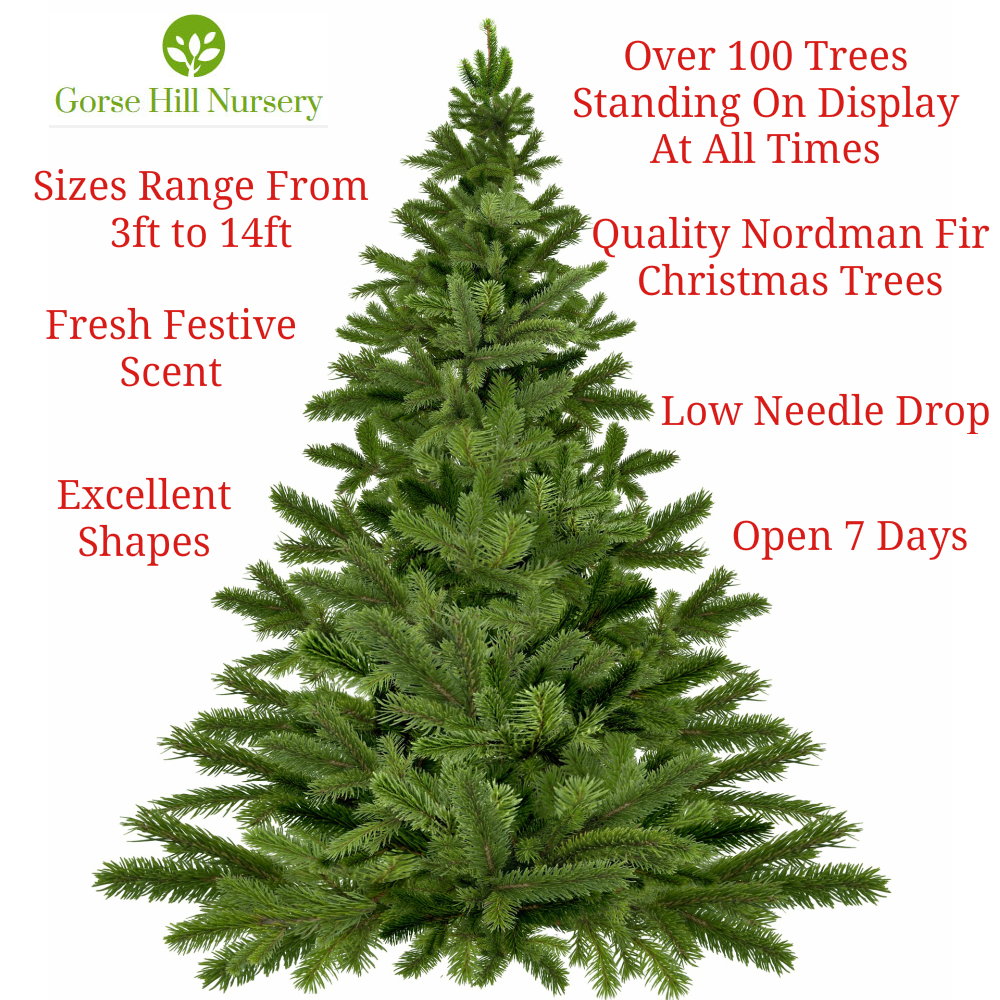 We only stock the very best premium Nordman Fir Christmas trees. With its lovely deep green foliage top side and under side a striking blue, its beautiful symmetry, blunt low drop needles and traditional Christmas tree shape, its no wonder this is the nations favourite
All of our trees are drilled to enable them to stand on a pin meaning that every tree is open for you to view. We have 100 trees standing at all times (while stocks last), creating a beautiful forest effect. Available late November...
Easy Fix Pin Stands
The easy fix pin stand are designed for trees that are ready drilled. Simply place the tree on top of the pin and turn it slightly clockwise, then the tree will be safely connected to the stand. These stands take all of the effort out of putting up a tree. No more cutting off branches and trying to straighten the tree. The tree will automatically stand straight due to the way it has been drilled.
The pin stands come in a range of colours and are very sturdy, durable stands. Other stands are available.
We look forward to seeing you before Christmas!
Merry Christmas from Gorsehill Nursery!!